1978 GMC C3500 Sierra Classic Dually - For sale near Great Falls, MT
Asking: $4,000
Drive: 2wd - rwd
Transmission: automatic
Odometer: 86,120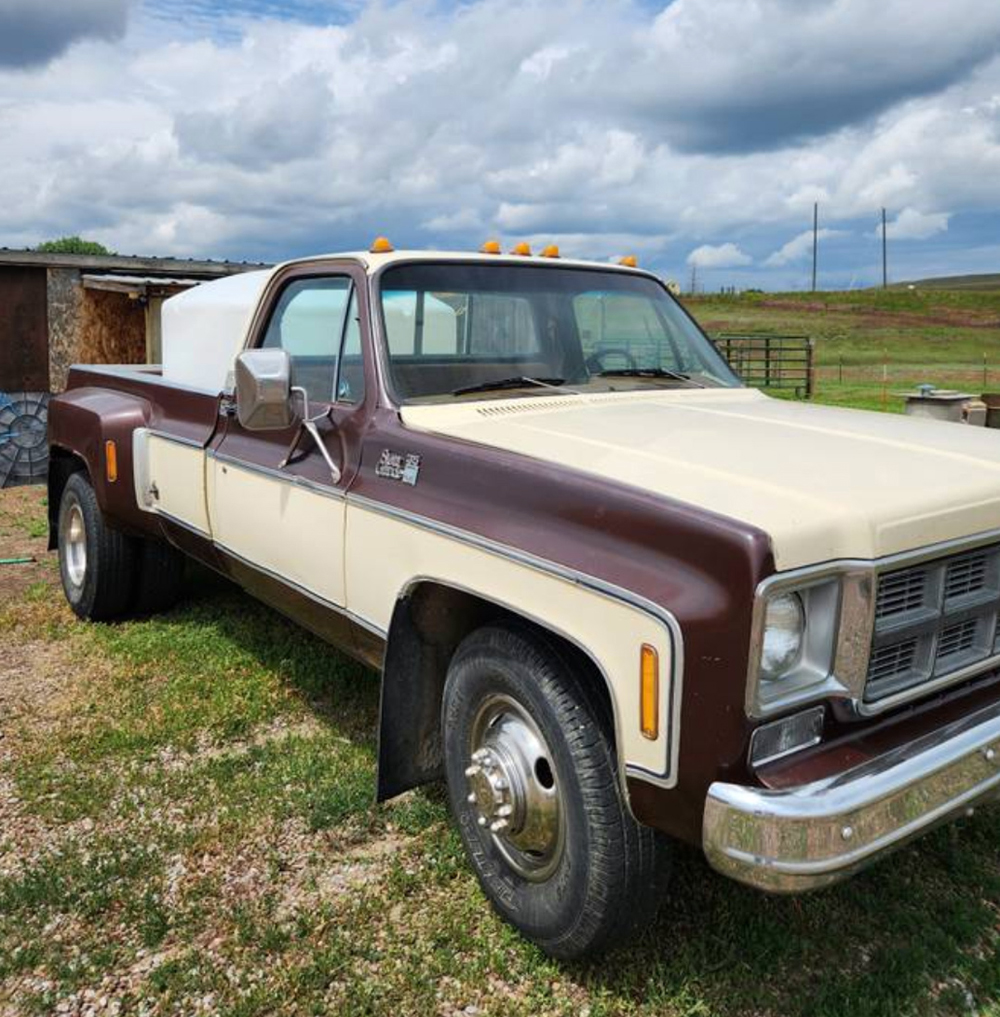 Listing details:
Check out this sweet 1978 GMC C3500 Sierra Classic pickup truck with dual rear wheels.

Seller says this 1 ton, wideside, dually GMC pickup has the 454 V8 engine paired to an auto transmission. Seller says they've taken good care of it and have owned it for the past 30 years! The truck has had its filters and oil changed every 3,000 miles, alongside other maintenance.

They say this truck has 86,120 original miles (again, seller has owned it for 30 years), and they note the truck as being very reliable. This 1978 GMC C3500 is the real deal, and as the photos show (check out that interior!) it looks amazing for its age! Seems like this would be a very solid, classic pickup truck for use on a farm, towing, or daily driving here.

$4,000, sold with clear Montana state title.

---
Instagram post
Listings in similar category: GMC