1984 GMC C2500 Sierra - For sale near Missoula, MT
Asking: $4,500
Drive: 2wd - rwd
Transmission: manual
Odometer: 49,000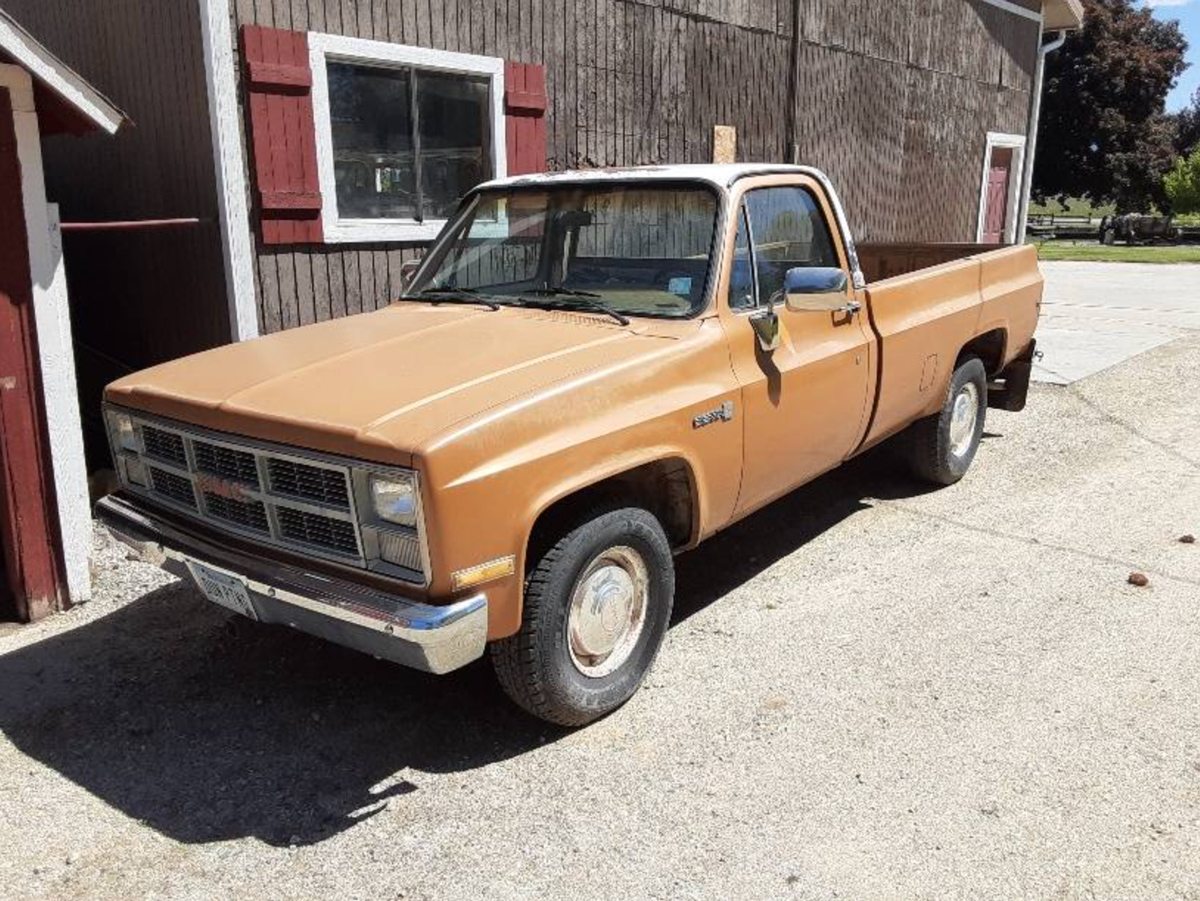 Listing details:
Check out this sweet 1984 GMC C2500 Sierra Squarebody pickup truck.

Seller Bill says this pickup is nearly a 1 owner rig. It's what we might call a 'Grandpa special' and this has been listed by a friend who's friend's Dad (owner) is done driving. This pickup has GMC's 350 cu (5.7 L) V8 and a 4-speed manual transmission.

They bought this truck in 1986 with around 20,000 miles on it at that time. It now has 49,000 original miles and it may have never even left Montana's Bitteroot Valley. The pickup has been stored outside, so its original paint is weathered and has a slight patina. Seller notes that there is some rust behind a wheel well, but other then that the body is solid. Looks to be a great, original buy for somebody!

$4,500, sold with clear Montana state title.

---
Instagram post
Listings in similar category: GMC