1976 Dodge D200 Adventurer - For sale near Boise, Idaho
Asking: $3,000
Drive: 2wd - rwd
Transmission: manual
Odometer: 71,805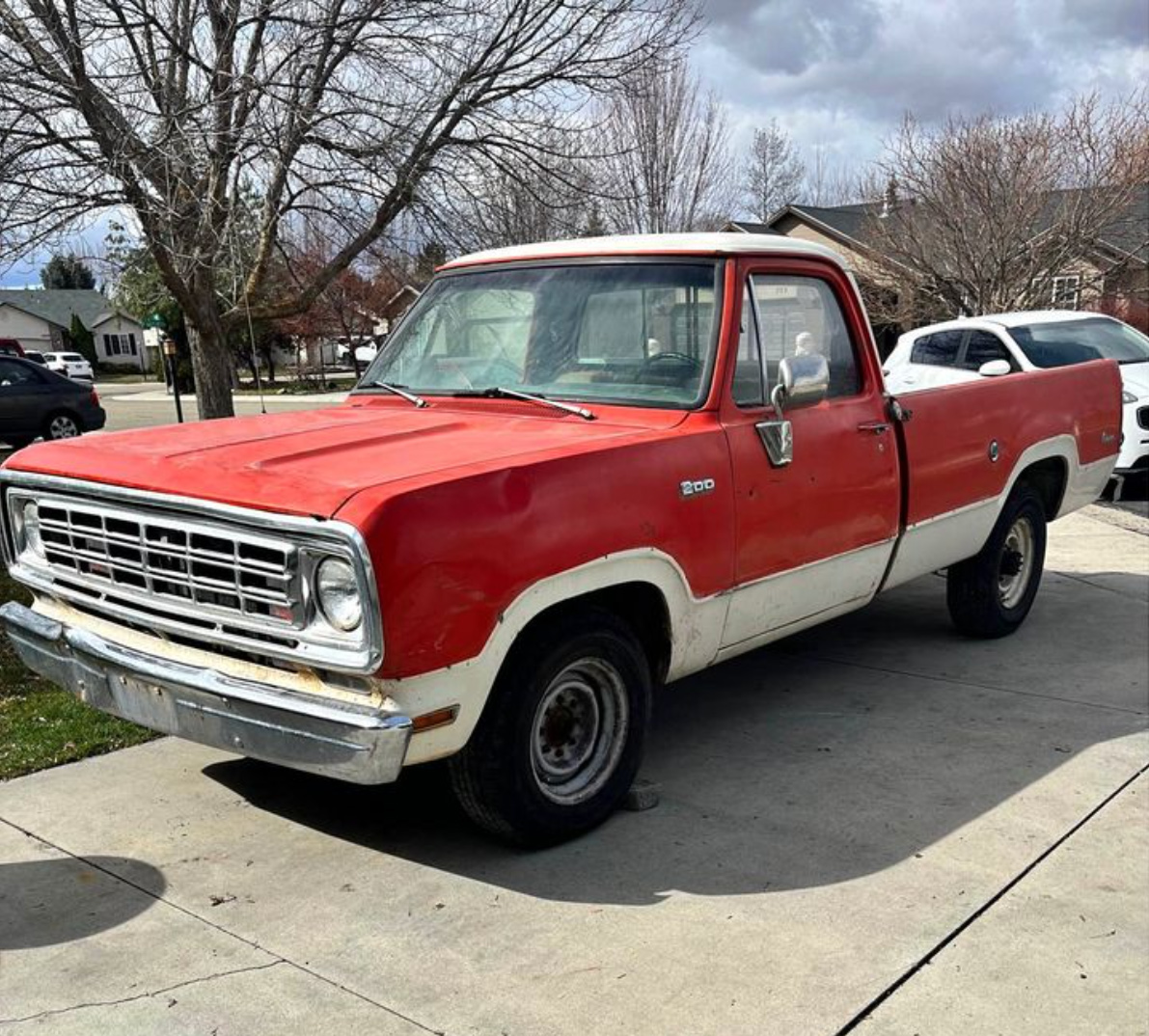 Listing details:
Check out this sweet 1976 Dodge D200 Adventurer 3/4 ton 2wd pickup truck.

Seller Britain says this Dodge D200 has a manual 4-speed transmission. It's unclear which engine, though in the video it sounds like a V8, likely Chrysler's 318 cubic inch V8. This pickup does run and move under its own power. It has a new clutch and is noted to shift smoothly. Seller is in the process of locating a cross member mount for the transmission - this truck is a work-in-progress.

There weren't many photos included, however there is a video clip of this pickup running. It appears that the body and paint are in great condition other than missing trim, for the year. Seems like a great project truck, overall!

$3,000, sold with clear Idaho state title.

---
Instagram post
Listings in similar category: Dodge