1971 Ford F250 Camper Special - For sale near Lewistown, MT
Asking: $1,500
Drive: 2wd - rwd
Transmission: manual
Odometer: 99,999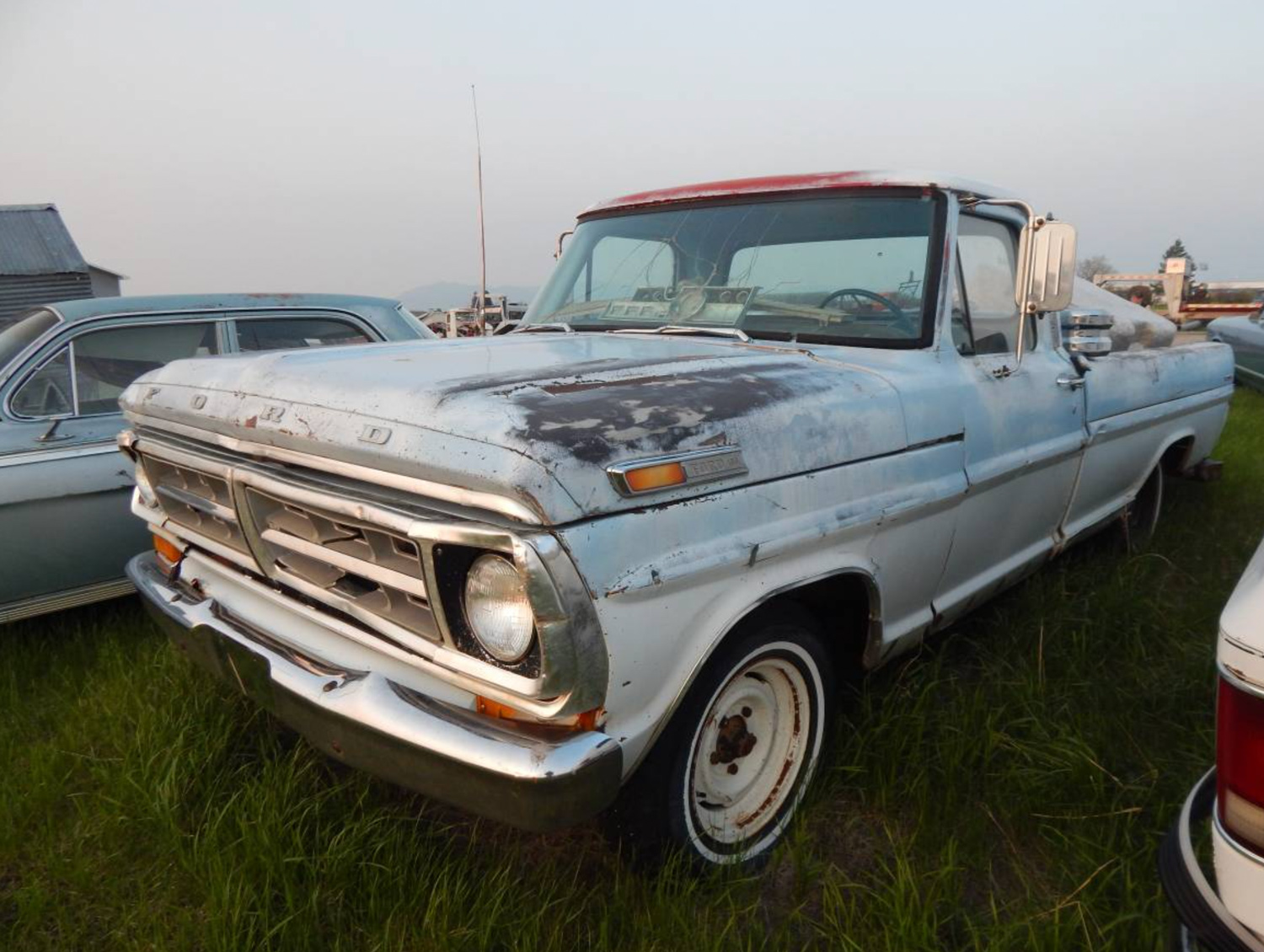 Listing details:
Check out this sweet 1971 Ford F250 Camper Special pickup truck.

Seller says it is a patina project truck that's pretty dinged up. Possibly a good farm or wood truck. They list it as having a 289 V8 engine (though it might be a 360/390FE?) and with a 4-speed manual transmission.

Note, that the seller listed this as an F100, yet everything (including badging, passenger's side storage box, etc.) is pointing to this actually being a 3/4 ton F250 Camper Special (Sport Custom). I'm writing them to confirm things on the VIN tag and will update listing.

The seller notes that it needs a fuel pump, and possibly some other work. They're selling it as-is. Bring a trailer and get yourself a cheap Ford bumpside project pickup truck.

$1,500, sold with clear Montana state title.

---
Instagram post
Listings in similar category: Ford