1964 Ford F100 - For sale near Missoula, MT
Asking: $1,500
Drive: 2wd - rwd
Transmission: manual
Odometer: 99,999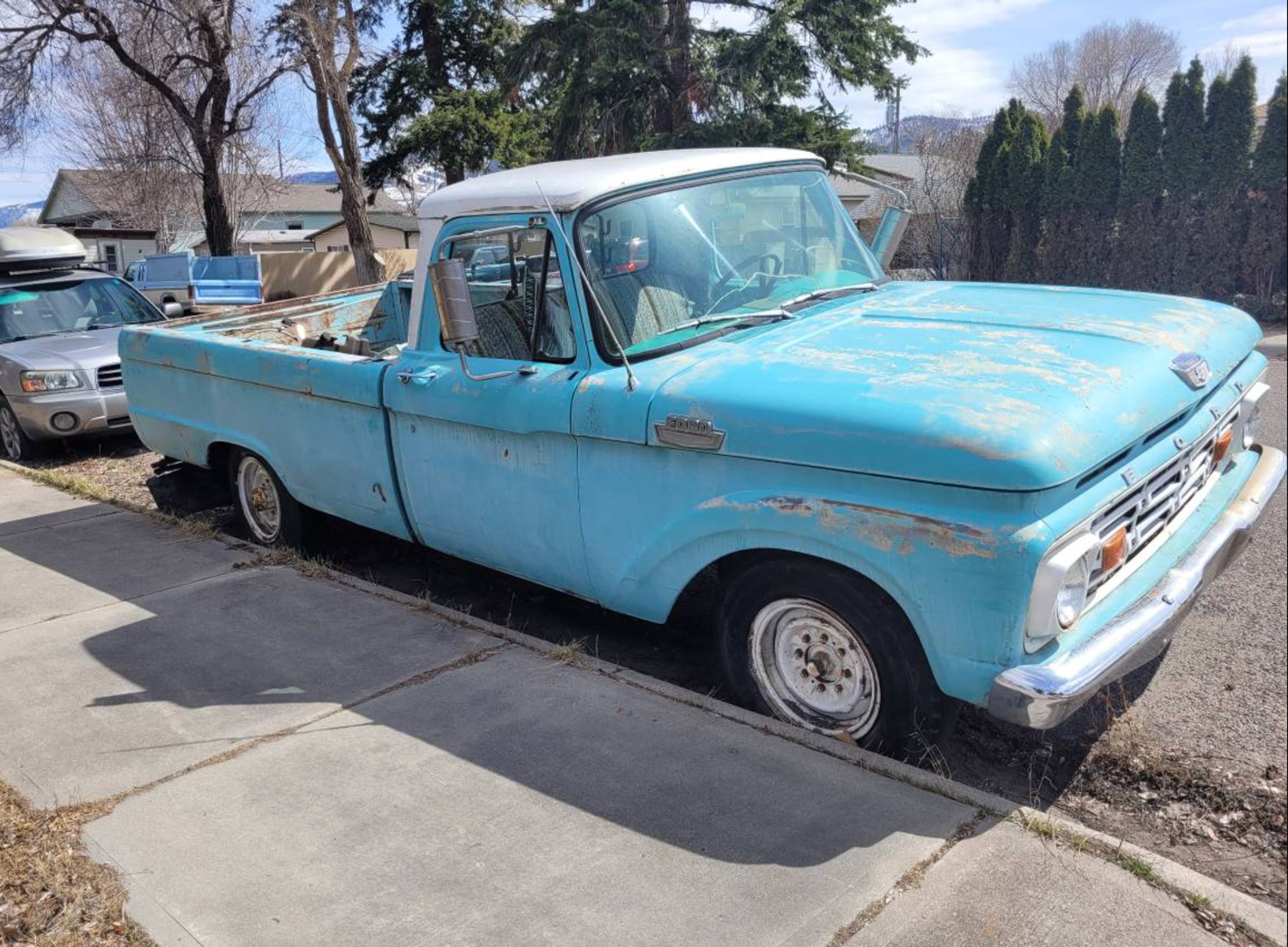 Listing details:
Check out this sweet 1964 Ford F100 pickup truck.

Seller says this old truck has been in their family for 45 years. At this point, it is a project pickup and hasn't ran in some time. It is a 2WD pickup with Ford's 292 V8 engine and a 4-speed Warner T98-A manual transmission. It's been kept fairly original, save for the paint.

How big of a project is it?

The seller notes that it needs a fuel pump, could use a fuel tank flush, and of course would need the carburetor rebuilt. Beyond that, there is some body/bumper damage, from a hit and run, on the rear left driver's side (as shown in photos). This hit moved the differential a few inches forward, they said. What else is unknown and up to the buyer to diagnose.

It's a project pickup - bring a trailer! A good start for a restoration rig or a daily driver.

$1,500, sold with clear Montana state title.

---
Instagram post
Listings in similar category: Ford