1968 Ford F-250 Ranger - For sale near Phoenix, AZ
Asking: $2,750
Drive: 2wd - rwd
Transmission: automatic
Odometer: 92,000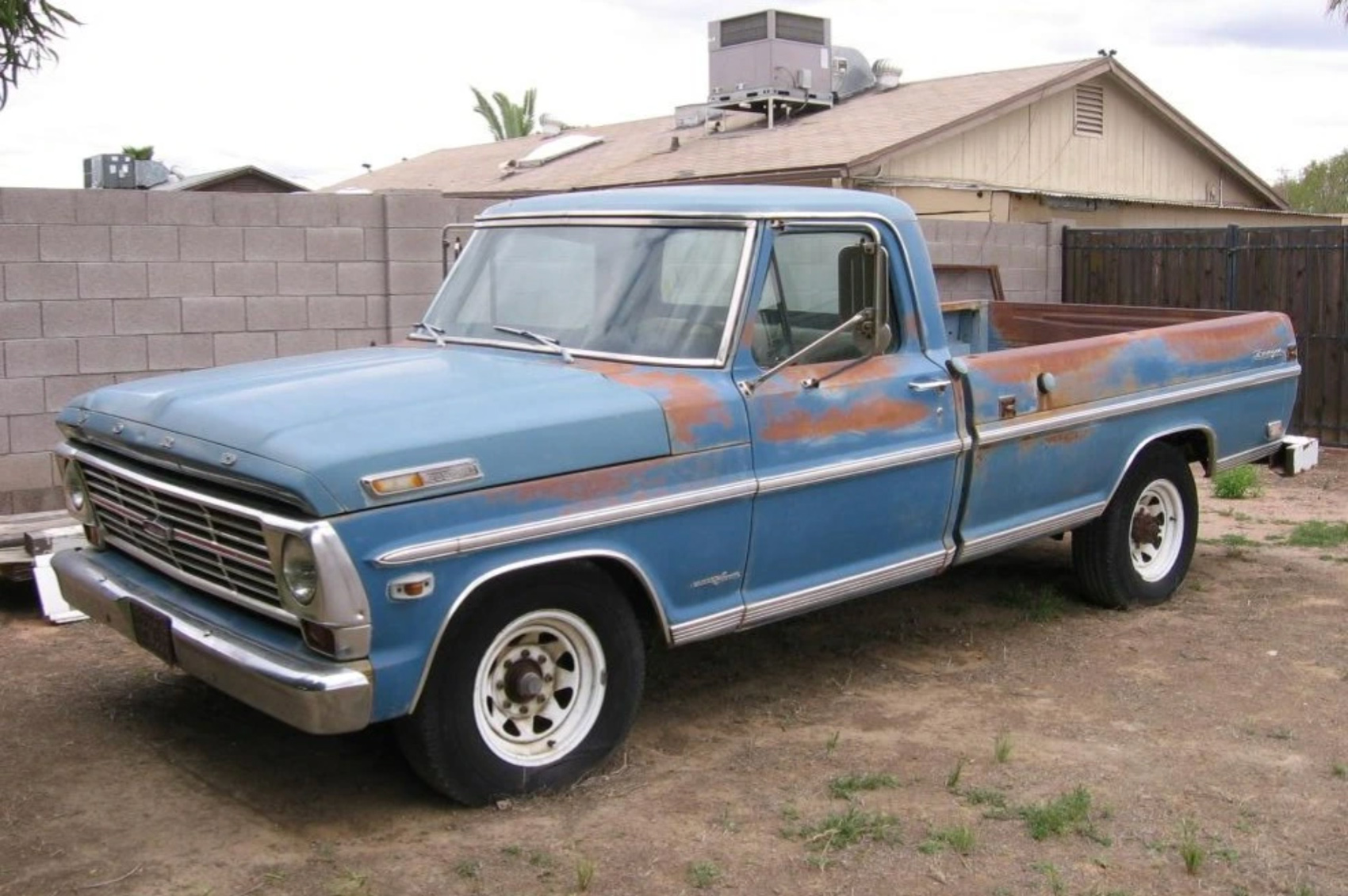 Listing details:
Check out this sweet 1968 Ford F-250 Ranger Camper Special Bumpside pickup truck.

This is the first time CheapClassicTrucks.com is re-sharing a Bring a Trailer listing, yet I'm guessing that this truck will sell at auction for less than $10K. This BaT no reserve auction ends on Wednesday, April 12 at 12:43p PST/2:43p EST.

The seller says this old truck has a 360FE engine and a 3-speed automatic transmission. It's a Camper Special Ford that seems to be quite original other than an aftermarket steering wheel installed (original included, too), and the factory radio is missing. It's a non-running, patina project pickup that has been sitting in storage since 2008. It does need some TLC, yet this looks to be a great classic project truck.

Get your bids in by Wednesday, April 12 before it's sold. Happy Easter!

$2,750 (currently), sold with clear Arizona state title.

---
Instagram post
Listings in similar category: Ford