1976 Ford F150 Ranger XLT - For sale near Spokane, WA
Asking: $2,500
Drive: 2wd - rwd
Transmission: automatic
Odometer: 123,000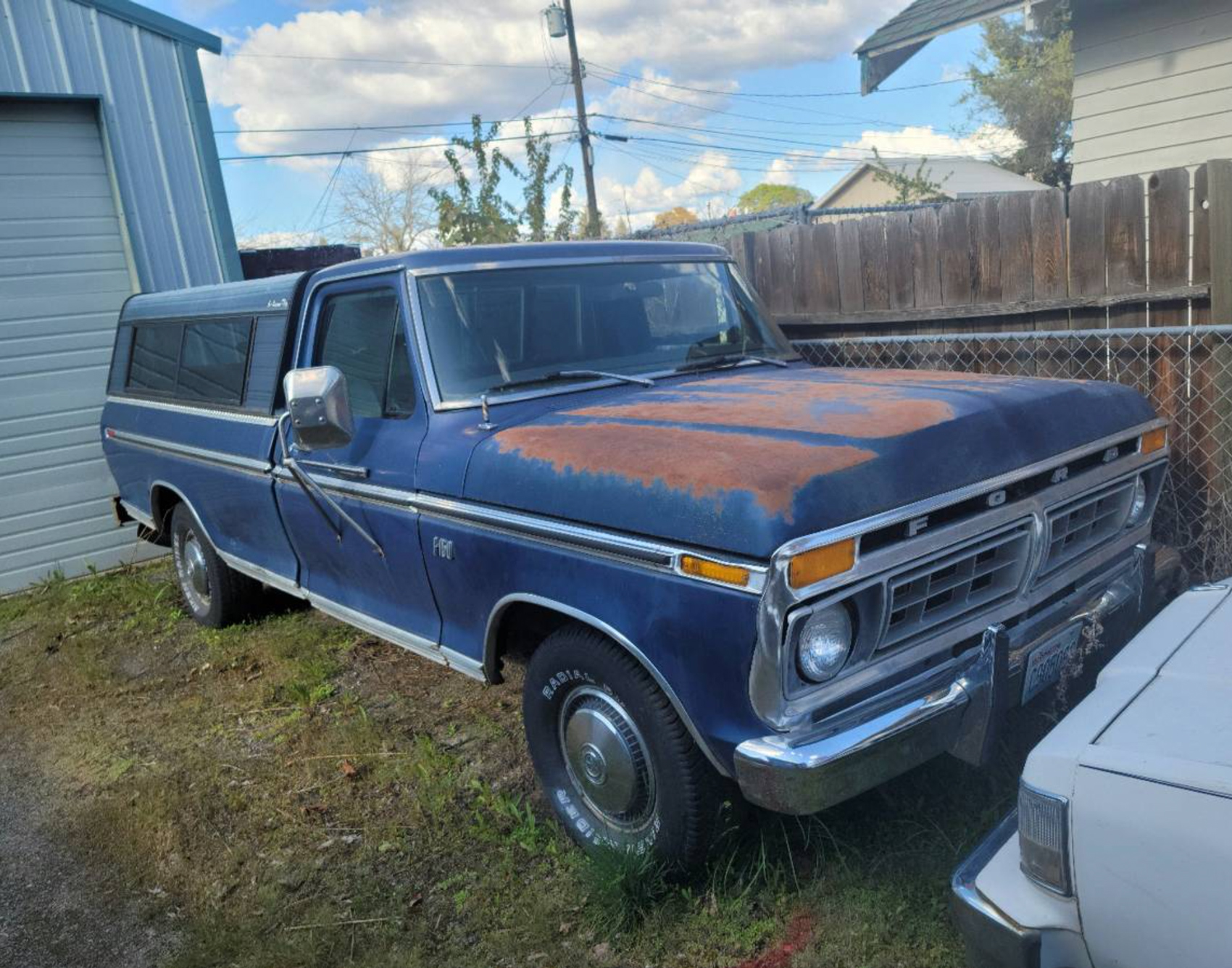 Listing details:
Check out this sweet 1976 Ford F150 Ranger XLT Dentside pickup truck.

Seller John says this pickup has Ford's 390FE engine with a 4 barrel carburetor and a 3-speed automatic transmission. It does fire up/start and they have a video of a cold start, yet it sounds like it could use some attention/tuning up as well as a new battery.

Patina truck with a canopy cap and some body damage to note throughout. This appears to be a solid grab kept in original shape with all of the trim, hub caps, etc. It could be a great classic restoration project!

$2,500, sold with clear Washington state title.

---
Instagram post
Listings in similar category: Ford