1970 Ford F100 Custom - For sale near Bozeman, MT
Asking: $3,500
Drive: 2wd - rwd
Transmission: manual
Odometer: 99,000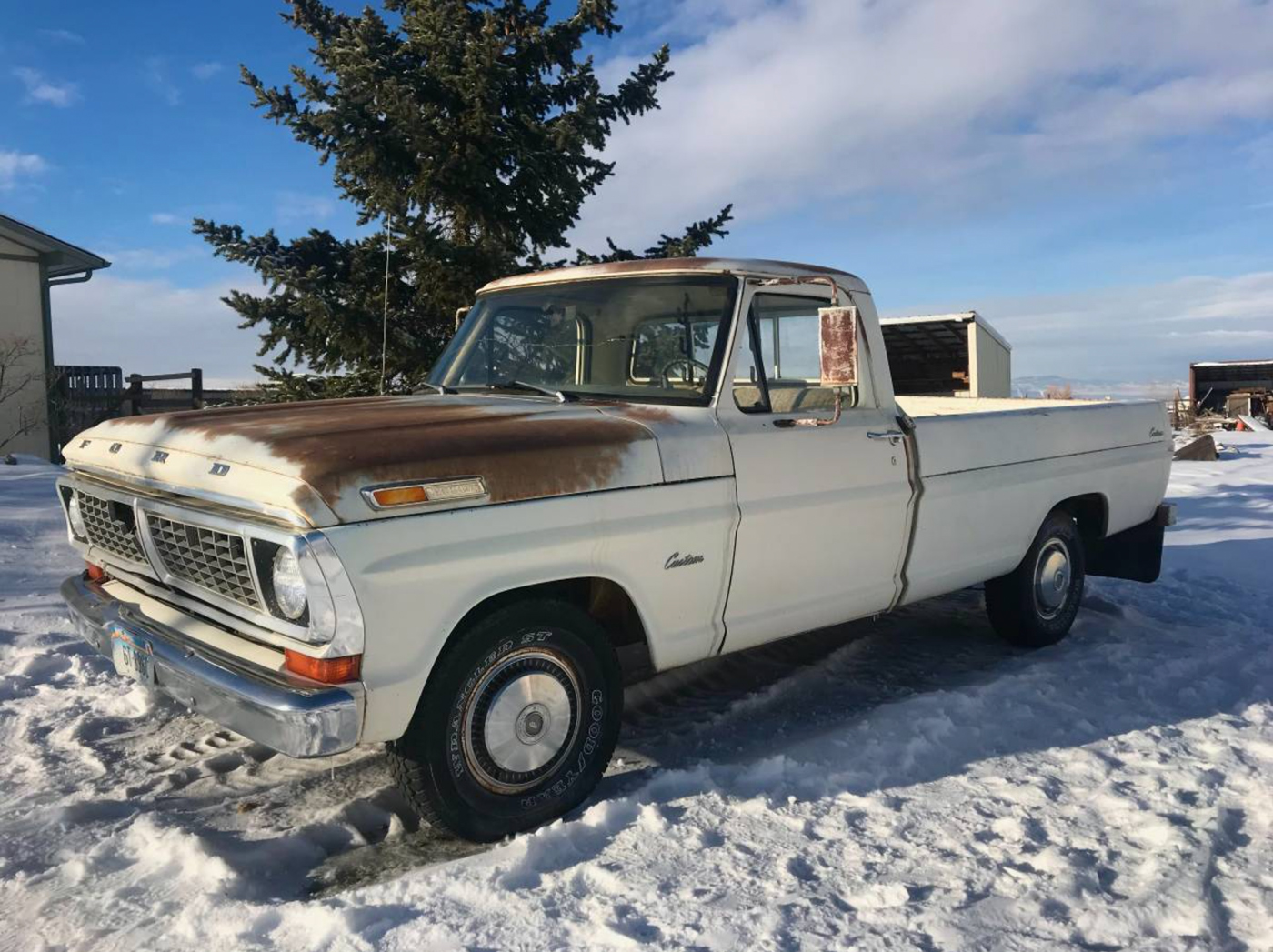 Listing details:
Check out this sweet 1970 Ford F100 Bumpside pickup truck.

Seller says it's currently not running - yet ran when it was parked due to poor brakes. They say it shouldn't take much to get this truck back out on the road. Contact seller for more details about this.

This truck looks to be in decent shape - quite original. Includes a working tailgate, both bumpers, hubcaps, hard-to-find "Big Sky Country Montana" mud flaps, and a well-worn dash pad. Seller notes that it hasn't been in any accidents, it has a straight frame, body, and bed, and has minimal rust. Nice looking patina, to boot!

This Bumpside has Ford's small block 302 V8 engine paired to a manual transmission. It's always worth exploring the wealth of information out on the web around getting a non-running Ford like this one, also equipped with a 302, running again. This could be a good deal if you're up for a project!

$3,500, sold with clear Montana state title.

---
Instagram post