1969 Ford F100 Sport Custom For sale near Seattle, WA
Asking: $6,000
Drive: 2wd - rwd
Transmission: manual
Odometer: 84,000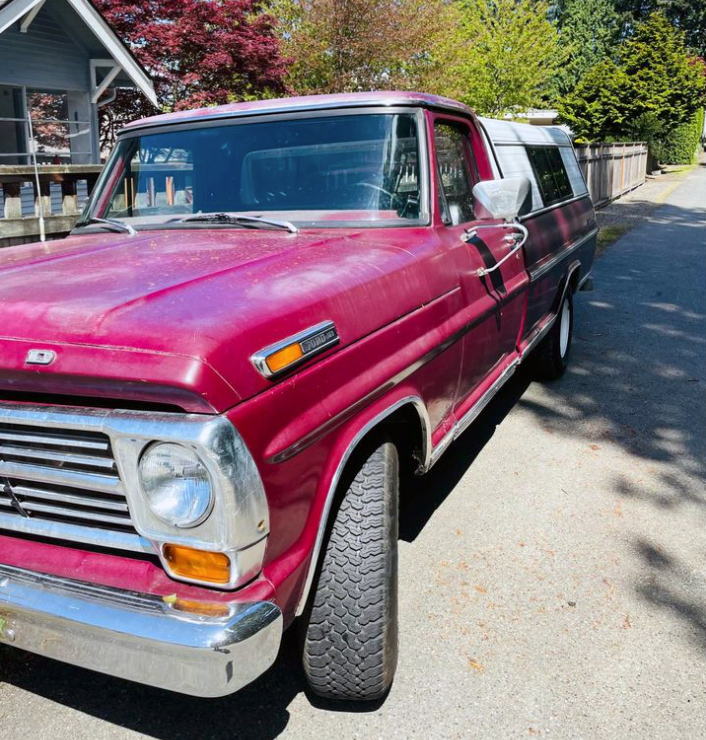 Listing details:
Good deal on a 5th generation Bumpside 1969 Ford F100.

3 on the tree manual transmission, full length long bed pickup.

Appears to be in original Ford Regis Red (though hard to confirm without knowing VIN), slight patina.

Second owner seller says it runs great, has a clean title, clean engine clean, and needs a good new home.

---
Then vs Now: 1969 prices with 2021 inflation conversion
Ford F100 (original base MSRP) • $2,430 in '69 ($17,834 in '21)
Median household income • $9,430 in '69 ($69,209 in '21)
Median house price • $25,600 in '69 ($187,884 in '21)
A quick search across the market of 5th gen '67-'72 bumpside Fords shows an active exchange of vehicles and increasing values for restored and/or project F-series trucks. BaT auctions for Ford pickups in 5-figure range - Classic.com valuations shows average sales at $18,683 over 5yrs - solid deal for a project rig here!
---
Instagram post
Listings in similar category: Ford