1979 Chevrolet K10 - For sale near Hamilton, MT
Asking: $1,500
Drive: 4wd - rwd
Transmission: automatic
Odometer: 100,000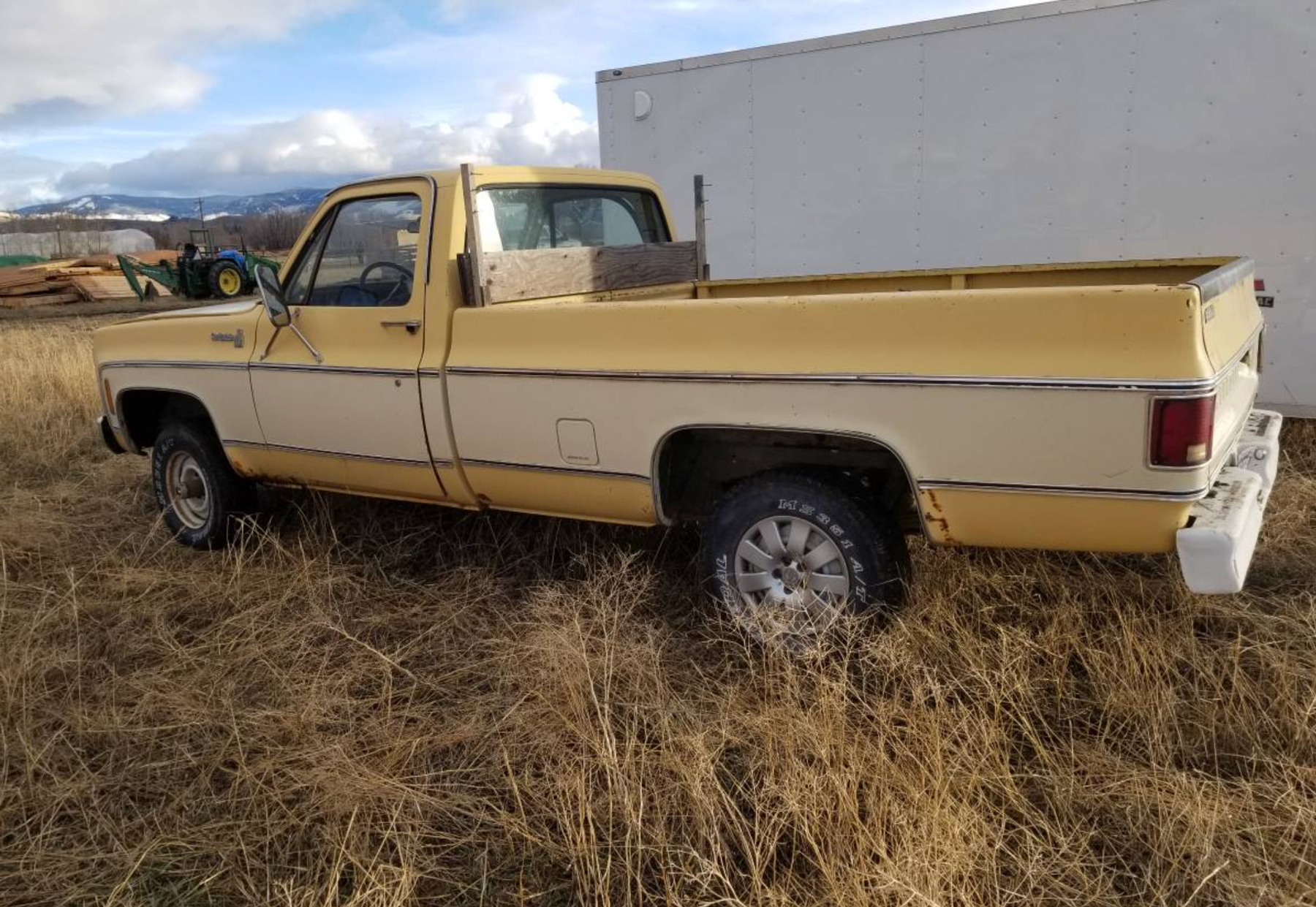 Listing details:
Check out this nice 1979 Chevrolet K10 Scottsdale pickup truck.

Seller says this farm truck runs and drives and notes that it would make a good ranch or parts truck. This is CheapClassicTrucks's first time listing a title-less vehicle - this is being sold without a title. It's up to the buyer to look into the legal steps to attain one and make sure that everything is clear.

Seems like a great start for a 4wd project pickup or work truck. Too cheap for CheapClassicTrucks not to list - Happy New Year!

$1,500, sold in Montana without a title.

---
Instagram post