1971 Chevrolet K20 - For sale near Coeur d'Alene, Idaho
Asking: $5,800
Drive: 4wd - rwd
Transmission: automatic
Odometer: 99,900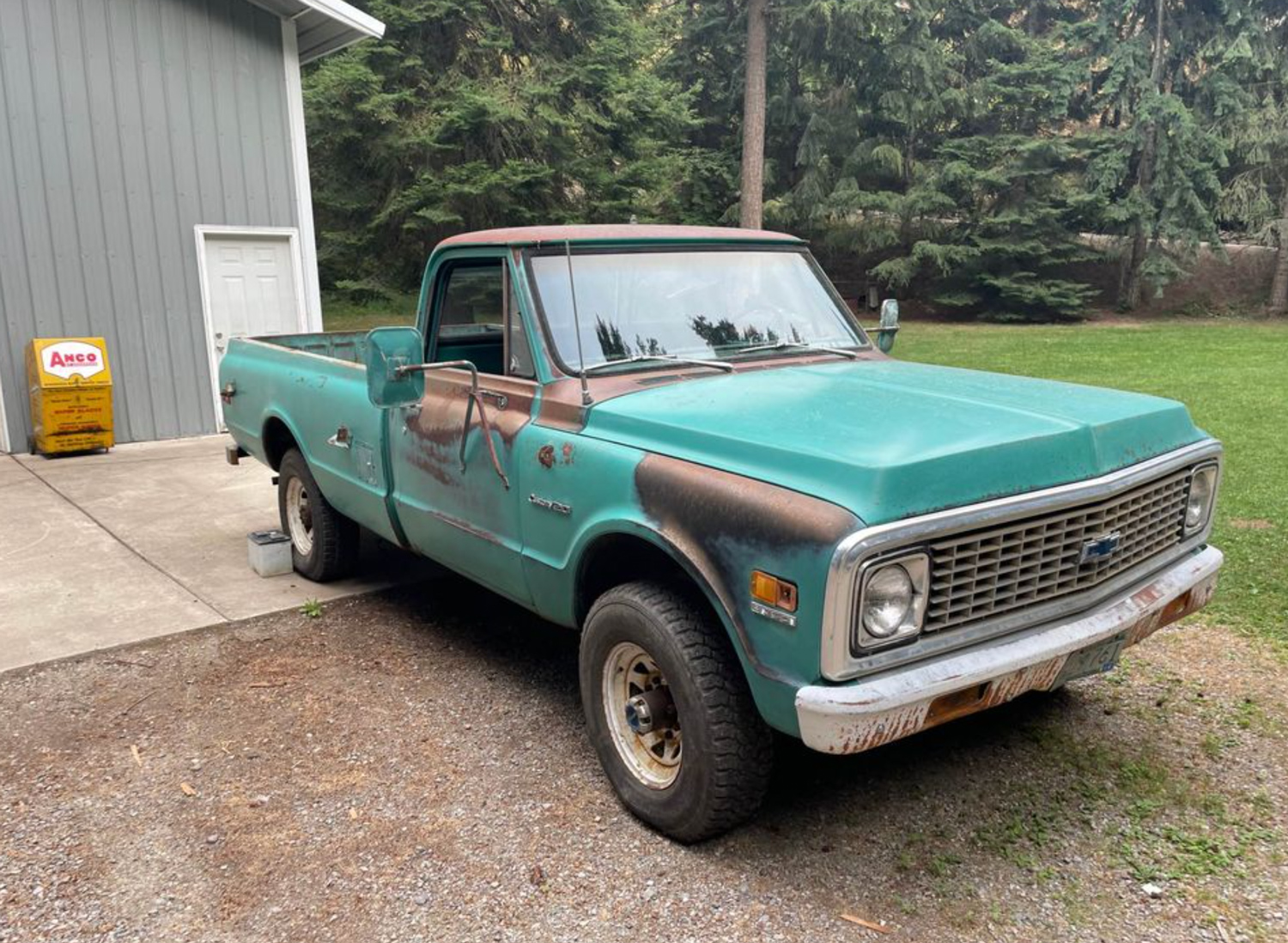 Listing details:
Check out this sweet 1971 Chevrolet K20 Silverado pickup truck.

Seller Ben says this '71 Chevy is a one owner K20 that has been off the road since 1992. Ben removed the rotten gas tank, put marvel mystery oil in the cylinders, and hand turned the engine. They also changed the oil, filter, and plugs. The engine runs well, yet still needs a carburetor rebuild. It's a project, but is nearly there, and is a great original start.

Seller notes that the rear, right wheel is stuck and the truck generally needs some other work to become roadworthy. The bench seat was taken out to inspect cab, yet is there and included in sale. Nice patina throughout, no major rust. Bring a trailer for this sweet project pickup!

$5,800, sold with clear Idaho state title.

---
Instagram post